Lodging in a tradition-rich farm with animals and activities, located in a beautiful nature and surrounding.
Fossdal Gaard is a small farm in Fjotland in the municipality of Kvinesdal, which is offering a possibility to have a traditional lodging, in artisanal made cabins, with an amazing and adventurous landscape just right outside your front door.
We offer a relaxing tranquility for the soul, together with animals and activities which drops the heart beat rate. An idyllic place of peace.
We also offer courses within Mindfulness and Yoga.
The cabins are charm fully situated along the hill, as part of the farm where Gro and Alex are living with their children. Alexander is originally German and works in between as a guitar teacher. Gro was raised here in her childhood and has her origins in the neighborhood.
Having the owners and their services nearby at your stay, makes Fossdal Gaard a unique place to pass your holidays.
The family arranges horse riding activities at the farm, and guide you with pleasure further for any activities in the district. The cabins are very traditional, handmade and equipped without unnecessary modern utilities.
Just to make it possible to have a good, although maybe a "little simple", old-fashioned impression of your stay at the farm. The farmhouse has a garden, situated in the middle of the yard. In the farmhouse it is possible to have a stay up to 9 persons. The entire farm can be hired for courses and has 23 beds.
At the farm you will meet our cats "Gråpus" and "Susi", our dog "Uno", the rabbits "Bolla", the duck "Constanse", our Icelandic horse "Faxa" and Valdimar, our Welch pony "Spirit". We offer the possibility to ride horses, several times a week. If you are lucky, you might see a moose or a deer outside your window or front door.
Just next to the farm you'll find an idyllic bathing place, with fresh water from the mountains a little further away. There is a strand beach, rocks, a springboard and natural waterfalls – an astonishing gift from Mother Nature. Small trips around the river with a break at the grill house, is one of our most appreciated family activities. You're welcome to fish or to paddle with a kano on a lake at a 5 minutes car tour from the farm.
The farm has also a small carpentry workshop. Here is Alexander creating, own-designed and custom made, furniture, if wished you can even participate to it during your stay.
We also own a boat for fishing, a hunting area in untouched nature and of course a wood-fire sauna along the river.
We wish you welcome for an unforgettable and stupefying stay at Fossdal Gaard.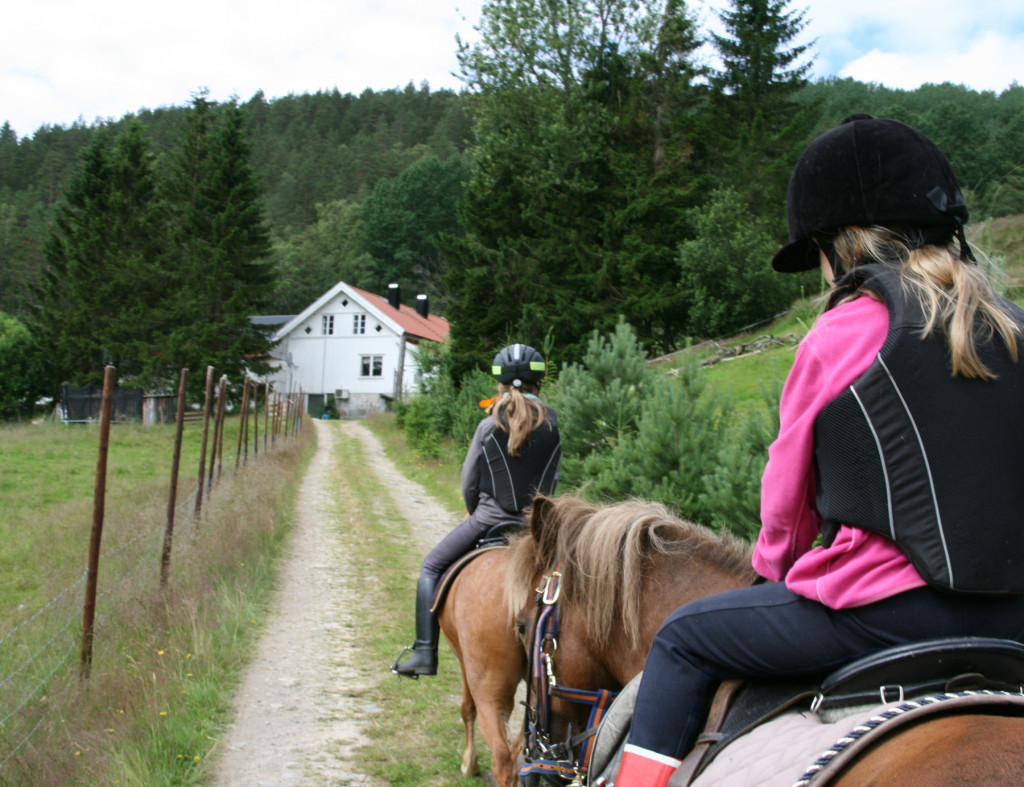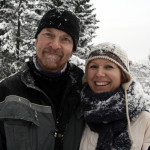 Velkommen til Fossdal Gaard